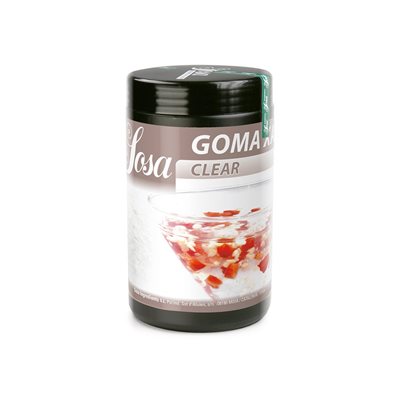 Press and move to zoom
Mouse over image to zoom
XANTHAM GUM CLEAR, 500G
Product code :672132
Sosa Manufacturer code: 58050044

Pieces per Selling Unit: 1

Gelling agent for thickening.
Net Weight: 1.1 lbs
Shelf Life: 730 Days
Recommended Storage: Dry/Ambient

Ingredients:
Xanthan gum, maltodextrin.

Country of Origin: Spain
Preparation:
Ready to use. Dosage: 2.5g/L

Application:
Dissolves in hot or cold liquids, mix with a hand blender. Use to create sauces, raw coulis, vinaigrettes, etc. Best used in liquids with 80% water content or higher, milk or cream with a maximum of 20% fat content, and less acidic fruits.
Customers Who Bought This Item Also Bought...